Good afternoon, boys and ghouls! Care for a scare? My friends and I love all things spook-tacular, so we usually use every Friday the 13th as an excuse to get together and binge watch campy horror flicks. Considering today is the ONLY Friday the 13th of 2016, you can bet your bottom bat that we're really going to make this one count!
Scroll down to see some tips on how to make a spine-tingling soirée, as well as my favorite creepy creations from The Bradford Exchange. And, if you think this post is a real scream, make sure to share it with your friends and family!
Make Every Hour the Witching Hour
The best thrills and chills happen at night, but if you can't stay awake until the witching hour (3 AM), you can bring the witching hour to you with the I'll Get You My Pretty Illuminating Hourglass Sculpture! This limited-edition sculpture lights up from within to cast an eerie glow on the WICKED WITCH™ and her winged minion from THE WIZARD OF OZ™. It's sure to bewitch you and your guests!
Bring the Horror Home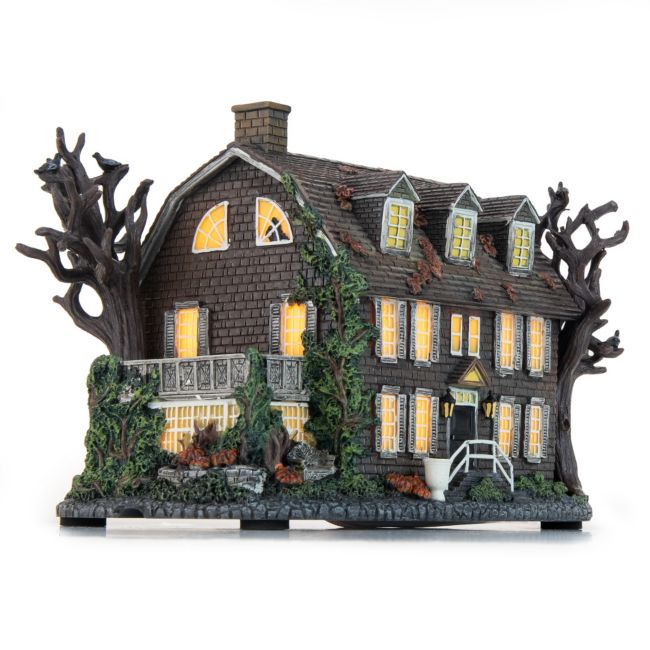 Nobody wants actual ghosts in their home, myself included, but if you're fascinated by the paranormal, the America's Most Haunted Village Collection might be up your (dark) alley. Inspired by the most haunted places in America, including the Amityville House, each sculpture in this collection arrives with a printed newspaper card detailing the events that took place there and what is thought to haunt the space. Freaky!
Set the Mood to Macabre with the Right Music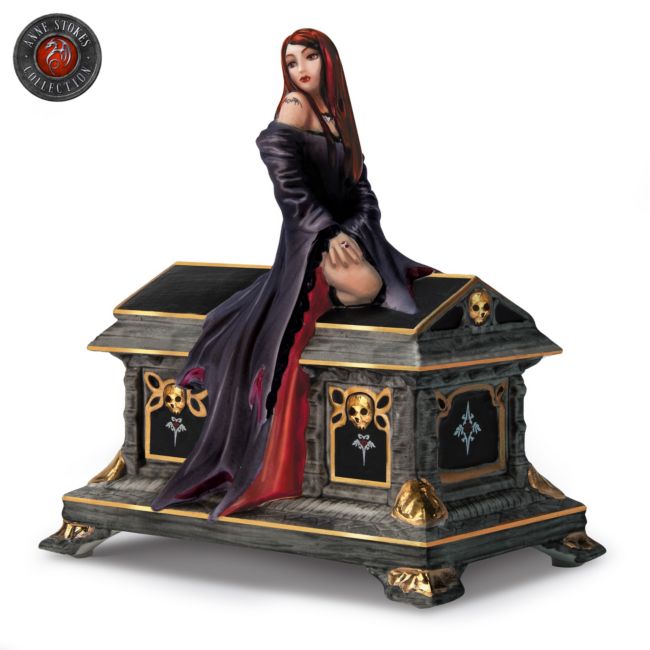 The Love Without End Music Box plays the haunting melody of "Clair de Lune" — perfect to play between movies, bathroom breaks and vampire slayings. The gothic visions of acclaimed fantasy artist Anne Stokes comes to life in this fully dimensional Heirloom Porcelain® music box, and it even features a secret compartment for added mystery!
Share the Fun with a Creepy Cuddle Buddy
I'm the proud mother of the Greyson Alien Baby Doll, and there's no baby in the universe that I'd rather spend my Friday the 13th with! This adorably weird little one is inspired by the famous Roswell, New Mexico UFO incident that occurred in 1947 and brought to life by award-winning special effects artist J. Anthony Kosar and Kosart Studios. Isn't he out-of-this-world adorable?
Silence the Screams with Spooky Snacks
No Friday the 13th party is complete without freaky food! Make your edibles seem extra eerie with The Nightmare Before Christmas Cookie Jar, showcasing sculpted busts of Jack Skellington and Sally on the lid and gleaming with hand-applied 22K-gold accents. It's to die for!
Too Scared? Light Up the Night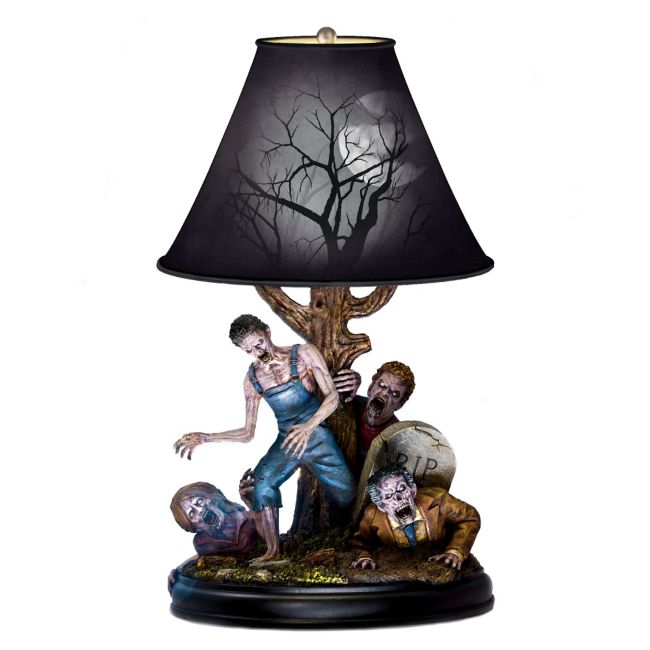 As much as I love horror flicks, I'm a real scaredy cat! After a few good jumps, I'm ready for a few lights to come on. With the Dead of the Night Lamp, it would be easy to illuminate the room as well as your love for brainnssss, er, zombies!
And If the Lights Go Out…
If it ends up being a dark and stormy night tonight, I'm hoping the power doesn't go out! If it does, the Anne Stokes Summon the Reaper Zippo® Lighter Collection, not only showcases her alluring artistry, but could help shed light on what might be lurking in the darkness…
It looks like I'm all set for a night of freaky fun this Friday the 13th! From Nightmare Before Christmas treasures to ghoulish gifts, you're sure to discover something unexpected at The Bradford Exchange Online. I'd love to hear what terrifying treasure from this list you can't live without, or if you have your own favorites, and make sure to spread the dread by sharing this article! Thanks for reading!
Freaky Finds for Friday the 13th
by
Beth Simon